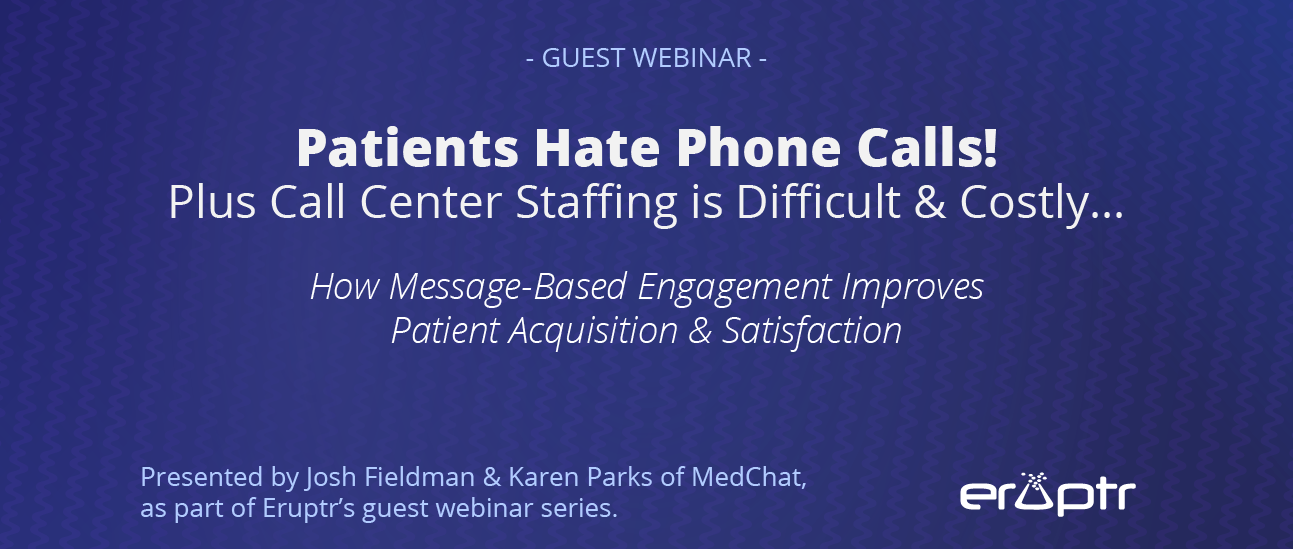 How Message-Based Engagement Improves Patient Acquisition & Satisfaction
Do you answer your phone? So why expect that patients and prospects will? Face it. We've shifted to text and messaging platforms and we expect health care do the same.
Additionally, healthcare has the highest call center staff attrition rates. Low throughput increases appointment wait times – snowballing into meaningful amounts of lost leads.
Join Josh and Karen as they share how replacing or augmenting traditional contact centers with flexible tech-enabled messaging services can increase patient acquisition and retention.
In this 45 minute webinar:
Advantages of message-based communication
Common contact center pain points and how to fix them
Creative uses of chat technology you've likely not seen
Presented by:
Josh Fieldman
Head of Partnerships, MedChat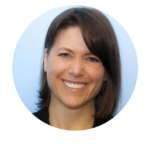 Karen Parks
Sr. Business Development Executive, MedChat
P.S. – Discounts are available on new HRAs purchased for health month promotions, including discounts on bundled Eruptr SEM campaigns.
Learn more.