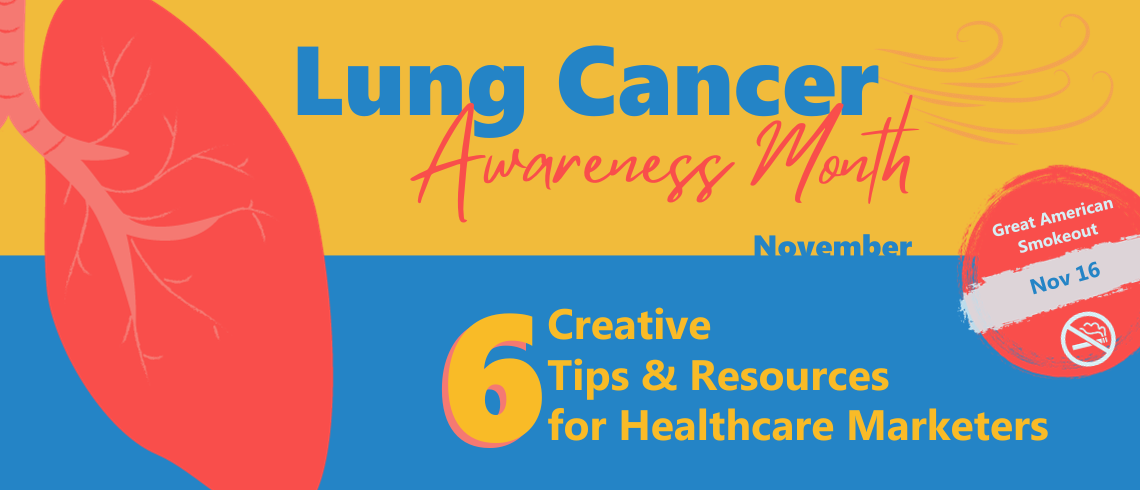 Community Initiatives for Lung Cancer Awareness Month
Lung Cancer Awareness Month 2023 takes place in November and provides an opportunity to raise awareness about lung cancer, which is the leading cause of cancer death for both men and women. The Great American Smokeout also takes place during November on the 16, the third Thursday of November. 
By participating in the Great American Smokeout and Lung Cancer Awareness Month, individuals can join thousands of others in their journey toward a smoke-free life, ultimately improving their health and reducing the risk of smoking-related illnesses.
Consider the story of Steve, a loving husband and father who has been a smoker for many years. Despite quitting smoking a decade ago, Steve's family was concerned about his health, especially since his father had passed away from lung cancer. His wife encouraged him to undergo a lung cancer screening.
Reluctantly, Steve agreed to get screened, and the results showed a small tumor in its early stages. The early detection allowed Steve to receive prompt treatment, which significantly increased his chances of survival. As a result, Steve was able to continue living a healthy life with his family, cherishing the moments they shared together.
The Importance of Lung Cancer Screening
Steve's story highlights the importance of lung cancer screening, especially for individuals with a history of smoking. Screening plays a crucial role in early detection and prevention of lung cancer, which is the second most common cancer and the leading cause of cancer-related deaths in the United States. The main benefit of lung cancer screening is preventing death from lung cancer, as it can detect over half of lung cancer cases at an early stage when it is more curable, compared to only about 25% without screening. Low-dose computed tomography (LDCT) is the recommended screening test for lung cancer, particularly for individuals at high risk, such as those with a significant smoking history. By sharing Steve's experience, we hope to encourage others to consider lung cancer screening and prioritize their health.
According to the American Cancer Society, when caught early (Stage 1 or 2), the 5-year survival rate for lung cancer is 68-92 percent. At Stage 4, the survival rate drops below 10 percent. This significant difference is critical to invite past and current smokers to understand their risk and assess the need for routine screening. 
How You Can Help
Healthcare marketers can use the month of November to promote the importance of early detection through lung cancer screening, which can save lives. Additionally, it is an ideal time to educate the public about lung cancer prevention, risk factors, and treatment options. You can engage with the community and spread awareness about lung cancer.
Resources for Healthcare Marketers
How We Can Help
If the new v3 LungCancerAware HRA is not in use for your health system, consider the community benefit of such a tool. This HRA can be up and running on site in as little as a day. Now is the time to lock in special pricing and get it ready for those 2023 Resolutions to "Quit Smoking!"
We're here to help you during Lung Cancer Awareness Month and beyond. Please feel free to contact us with questions, concerns, or comments.
We hope these resources were helpful! Thanks for reading.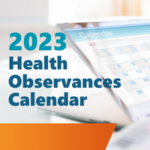 What else is happening in November?
Lung Cancer Awareness Month isn't the only thing happening in November. Check out our calendar to find out what other opportunities you can promote in November and year round.
Download Calendar PDF