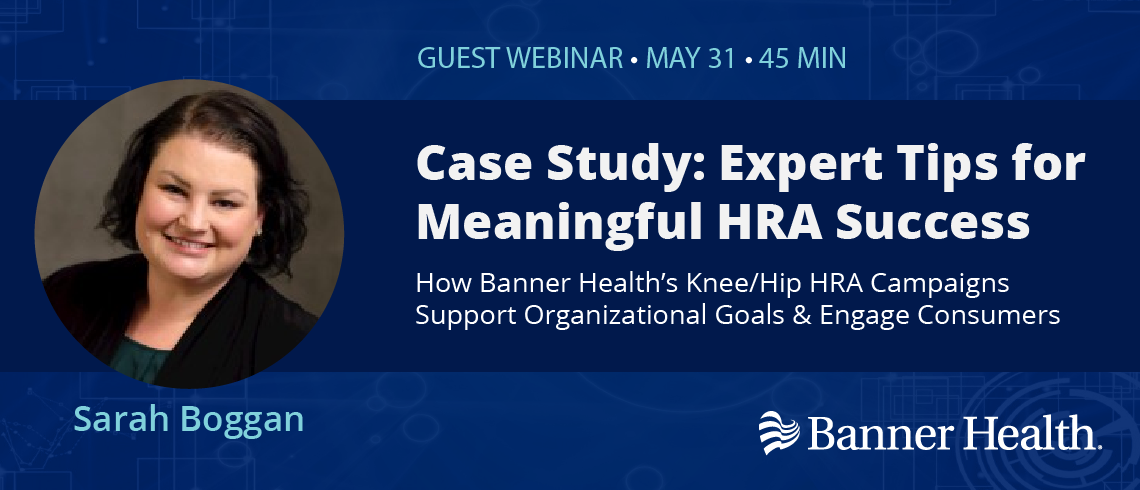 How Banner Health's Knee/Hip HRA Campaigns Support Organizational Goals & Engage Consumers
Wednesday, May 31 @ 2:00PM CST
With more than 84,000 health risk assessment completions last year and an impressive 51% completion rate, Banner Health consistently leads our clients in HRA performance. Want to know their secret?
Discover Banner Health's decisions and strategies, specifically for their Knee & Hip HRA, including a discussion of what was offered, why and how their strategy evolved, and the impact on their results.
Join Sarah Boggan from Banner Health in an engaging conversation as she shares insights and experience around the approach taken, executing the strategy, and key metrics of success.

In this 45 min. webinar:
Exploring the right HRA strategy for you
Tips for promotion and messaging
Making the most of every HRA lead
Presented by: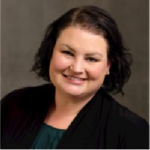 Sarah Boggan
Digital Marketing Director at Banner Health
P.S. – Discounts are available on new HRAs purchased for health month promotions, including discounts on bundled Eruptr SEM campaigns.
Learn more.