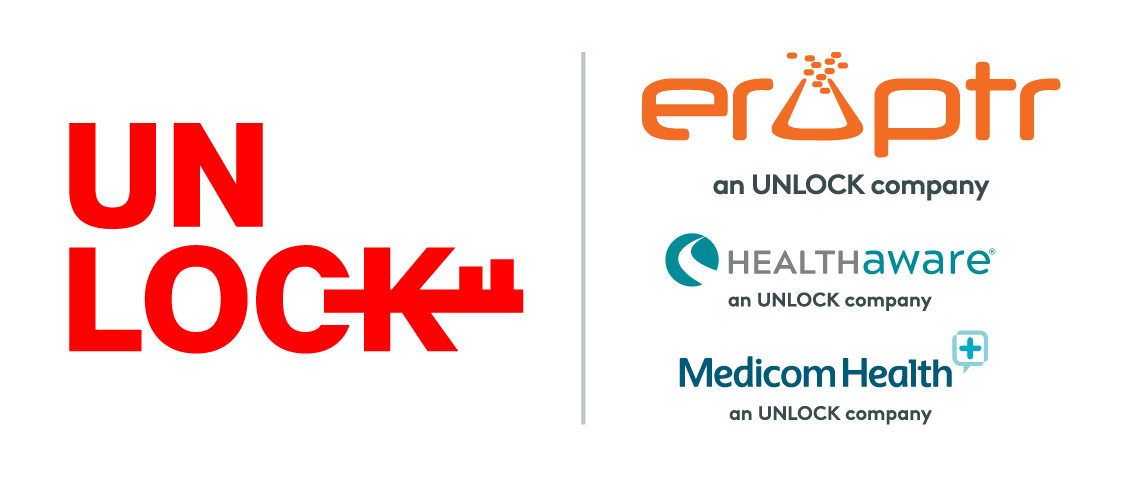 To our valued clients & partners:
We at Eruptr and the Eruptr Family of Companies (HealthAware and Medicom Health), are pleased to announce a bold new direction that delivers on our promise of continued expansion to better serve our clients.
Having recently become part of Amulet Capital's portfolio, we can now tap into Amulet's experience with interdisciplinary platforms in the healthcare industry – joining a growing collection of Amulet companies, unified under a new singular vision, to bring a revolutionary approach to the growth challenges health systems face.
Today we announce the formation of Unlock Health, a technology and services growth platform that connects the dots across managed care and marketing to help healthcare providers solve today's urgent growth needs while building sustainable performance for the future.
Health systems have spent decades limited by the walls separating payor contracts, pricing strategy, patient acquisition campaigns, and the supportive data and technology required to analyze supply/demand, understand markets, and prove ROI.
By breaking down those barriers – and delivering the right mix of consulting, services, and tech enablement to fill the gaps – Unlock Health will enable a massive leap forward in growth and performance.
Unlock Health will bring together these components with additional offerings in the works:
Eruptr: The largest healthcare-focused digital media and Health Risk Assessment company (Medicom Health and HealthAware) in the industry, serving more than 200 provider clients
DECODE: A national, award-winning, full-service digital and creative agency focused on health and wellness
Forge: A growing team of experts in Managed Care Consulting and ROI design
Day-to-day, this will not impact our solutions, our services or our partnerships. But soon our clients will have access to a much much broader array of Unlock Health capabilities, including managed care consulting, a full suite of digital agency services, workforce acquisition and engagement, and a supporting technology enablement layer that connects the patient journey and delivers ROI attribution defensible at the CFO level. We will be looking for continued and even expanded support from our partners in the ecosystem on both the technology and services front.
We'd love to talk more with you about our plans to unlock the potential that exists within providers to increase revenue, manage costs, and create healthier communities.
The full press release can be found here on Unlock Health's website.
Feel free to contact us with any questions you may have.

J.K. Lloyd
President & Co-founder
Eruptr

Kevin Minnelli
CEO & Co-founder
Eruptr