Attending NESCHo 2023? Join our very own Jeff Steblea, Senior Director of Business Development, at the Patient Acquisition and Revenue Recovery in a Post-COVID Landscape session, as he presents alongside Nuvance Health on Wednesday, May 31 at 10:30am (EDT). 
During this session, learn how our team at Eruptr helped Nuvance Health create a strategy to acquire patients through SEM and other paid digital tactics, that ultimately increased ROI while maintaining rigorous data privacy and HIPAA compliance. You'll also learn how Nuvance and Eruptr teams communicated and engaged with leadership to obtain buy-in and agree on Key Performance Indicators to measure success as well as continuous strategic process of optimization. Save the event to your calendar here: https://sched.co/1Krjq
Interested in learning more? Connect with us!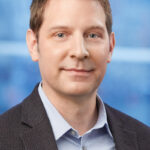 Jeff Steblea
Senior Director of Business Development at Eruptr