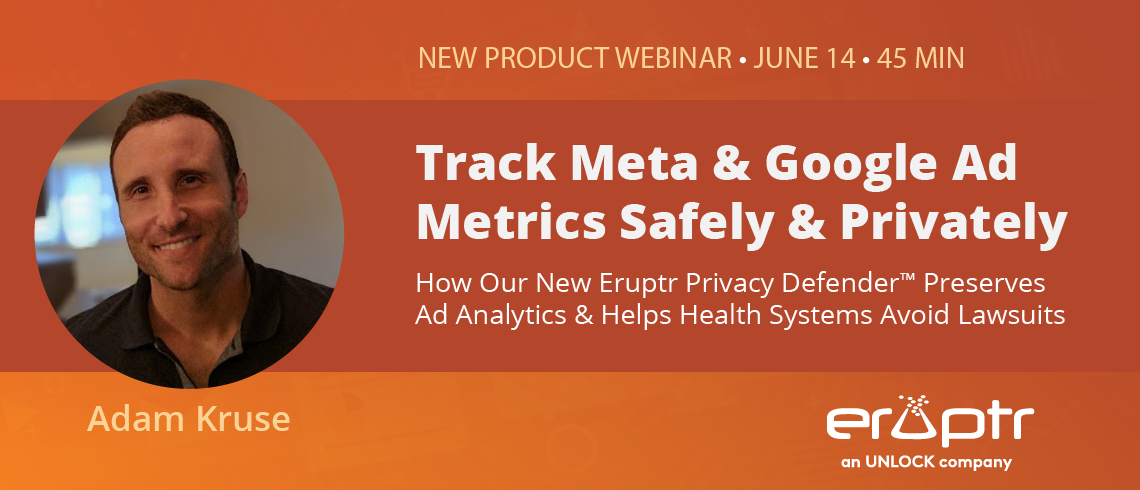 How Our New Eruptr Privacy Defender(TM) Preserves Ad Analytics & Helps Health Systems Avoid Lawsuits
Wednesday, June 14 @ 2:00PM CST
In this 45 min. webinar:
Benefits: How we preserve access to marketing KPIs
Process: Utilizing HIPAA-compliant, platform-approved APIs
Outcome: No more native tracking code or pixels required
Presented by:
Adam Kruse
Director of Technology for Eruptr
P.S. – Discounts are available on new HRAs purchased for health month promotions, including discounts on bundled Eruptr SEM campaigns.
Learn more.