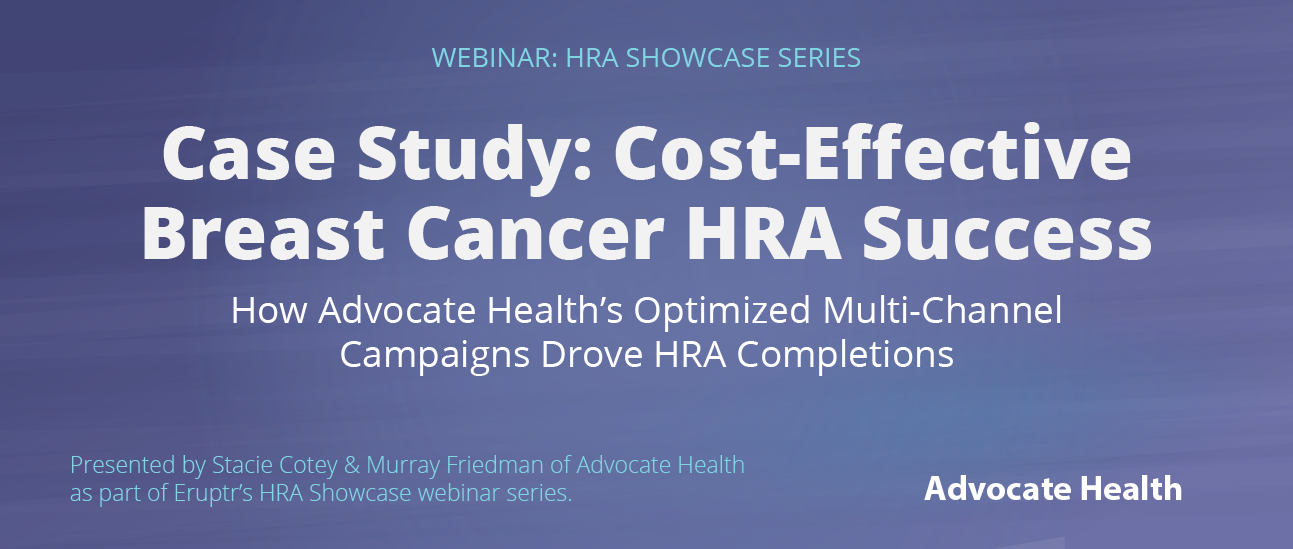 How Advocate Health's Optimized Multi-Channel Campaigns Drove HRA Completions
Wednesday, August 2 @ 2:00PM CST
Advocate Health takes a very budget-minded approach to HRA promotion by leveraging variety – a variety of channels, targets, messaging, creative, etc. – and a commitment to thoughtful iteration.
Join Stacie Cotey and Murray Friedman from Advocate Health as they share insights and experience on driving HRA success through low-cost avenues and a strategic approach to campaign optimization.
Explore Advocate Health's strategies and tactics for promoting their Breast Cancer HRA, including why and how their strategy evolved, and the impact on their results.

In this 45 min. webinar:
Insights on multi-channel promotions
Letting metrics guide strategy and spend
Basic HRA lead nurturing and follow-up
Presented by: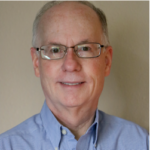 Murray Friedman
CRM Director, Advocate Health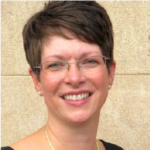 Stacie Cotey
CRM Manager, Advocate Health
P.S. – Discounts are available on new HRAs purchased for health month promotions, including discounts on bundled Eruptr SEM campaigns.
Learn more.