Retains Emphasis on Service Line Involvement, Yet Adds a Self-Serve Portal & Other Features
Wednesday, August 16 @ 2:00PM CST
In the almost 2 years Eruptr has owned both leading HRA companies, HealthAware and Medicom Health, we've been hard at work adding the best of Medicom Health's technology and capabilities, including the Management Portal, to the HealthAware HRAs.
The new versions still emphasize the unique challenges of having closely involved clinical stakeholders in marketing, like when strong service line champions play a larger role. Yet we've also added significant new features – many unique to the HealthAware HRAs.
Join HealthAware's own Greg Gossett as he details the changes and upgrades, including how to figure out which version is best for you.
And with the power of Unlock Health's marketing services (including Eruptr's SEM and our forthcoming ROI Insight toolset), the HRAs are more potent than ever at finding and acquiring valuable new patients.
Can't attend the live broadcast?
Sign up to receive a video link and slide deck the next day.
Presented by: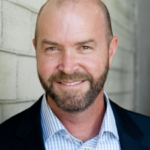 Greg Gossett
CEO & Co-founder, HealthAware
P.S. – Discounts are available on new HRAs purchased for health month promotions, including discounts on bundled Eruptr SEM campaigns.
Learn more.