All HRAs support both Google Analytics 4 (GA4) and Google Tag Manager for tracking analytics.
The types of events that will be tracked are outlined below:
Failed Validation (Validation Errors)
If someone tries to move through the Health Assessment without completing all of the required questions, they receive what is known as a validation error. Our HRAs track validation errors to let you know where the highest number of errors occur as users are moving through your Health Assessment.
Example of Validation Error:
"Back" Button Clicks
Tracking back button click events shows how many times users are moving back and forth between different pages on your Health Assessments.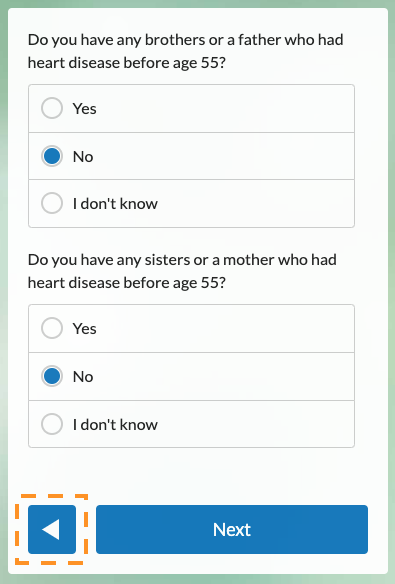 "More Info" Clicks
We track how many people are clicking on "more information" links. The more information sections providers with additional information needed to answer some questions, particularly those that are more clinical in nature.
Example of a More Info Link for Users to Click: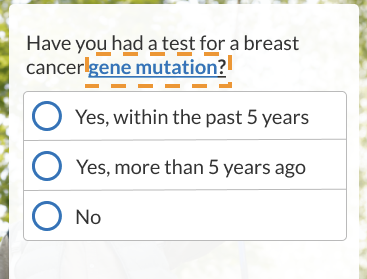 Analytics and Tag Management Integrations
Both Google Analytics 4 (GA4) and Google Tag Manager integrations can be set up in the Analytics section of the Customization section for your HRA.
For more information about how you can use event tracking and analytics integrations with your HRAs, contact your Client Success Representative today.
Google Analytics 4 Events and Data for v3 Health Assessments…
About Customization…